Commercial HVAC Services In Bluffdale, Salt Lake City, West Jordan, UT and Surrounding Areas​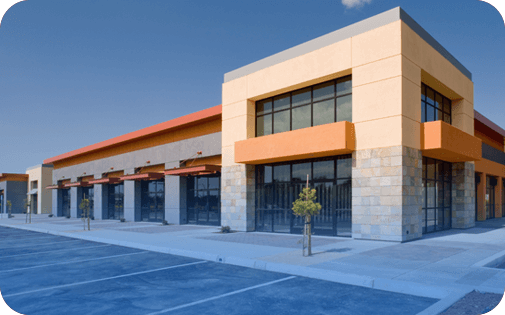 When it comes to commercial HVAC services in Bluffdale, Salt Lake City, West Jordan, UT, and the surrounding areas, you can count on First Choice Heating & Air. With over 50 years of combined experience, our team has the knowledge to work on all types of HVAC systems, from small office buildings to large warehouses. Avoid a broken HVAC system slowing down your business. Call us today at (801) 878-9465!
We offer a wide range of commercial HVAC services in Bluffdale, UT, including heating installation, AC repair, and furnace maintenance.
HVAC services can regulate the temperature inside a building structure using various technologies, such as heating and cooling systems, wall and ceiling ducting, and other HVAC advances. Commercial HVAC services in Bluffdale, UT, include the construction, installation, and continuing maintenance and repair of heating, cooling, and ventilation systems and equipment.
Depending on the component, it is required to conduct frequent, periodic, or annual inspections of the HVAC system's separate components to keep it in excellent functioning. For full system functioning, it is advised that tasks such as cleaning the system of dirt and inspecting it for possible damage or refrigerant line leaks be conducted monthly by experienced HVAC contractors in Bluffdale, UT.
In addition, there are climate change-related considerations to make. With the possibility that specific system components would stay inactive during the summer or winter, you must make the necessary safeguards to prevent the wasteful consumption of energy sources and the deterioration of system components.
Factors To Be Considered While Selecting A Commercial HVAC System
Here are some factors you need to take into consideration before you select a commercial HVAC system for your business:
Size Of The Space: The HVAC system you select should be able to heat or cool the entire place efficiently.


The Number Of Occupants: The number of people occupying the space will also play a role in determining the size of the HVAC system you require.


Business Hours: If your business is open 24 hours, you'll need a system that can accommodate that.


Type Of Business: Your business will also dictate the type of HVAC system you need. For example, restaurants will have different needs than office buildings.


Climate: The climate in which your business is located will also affect the type of HVAC system you need. If you are in a hot & humid climate, you will need a system that can effectively remove moisture from the air.
Our Commercial HVAC Services In Bluffdale, UT
Commercial HVAC Repair: When your commercial HVAC system breaks down, it can be a huge inconvenience for your business. We understand that a broken HVAC system can cost your business money, so we will work quickly to get your system up and running again.


Commercial HVAC Installation: If you are in the market for a new commercial heating and AC system, we'll help you select the right system for your business and ensure it is installed properly.


Commercial HVAC Maintenance: We recommend that your system be serviced at least once a year to keep it running efficiently and prevent future breakdowns.


Indoor Air Quality Solutions: The air quality in your commercial space is important for the health and comfort of your employees and customers. We offer a variety of indoor air quality solutions, including air purifiers and humidifiers, to improve the air quality in your business.
For any kind of commercial HVAC services, call us at (801) 878-9465. We will ensure our technicians fulfill all your HVAC needs.
Common Issues with HVAC Systems
The Air Conditioner Cannot Be Activated:
When you begin troubleshooting your air conditioner, one of your biggest concerns may be that you will not hear or feel anything when you turn the system on. The loss of power could be caused by something as simple as a blown fuse or a tripped circuit breaker; in this instance, you will need to reset the circuit breaker or replace the blown a fuse.
Having Issues with The Thermostat:
Your thermostat will not signal the air conditioner to activate if it is malfunctioning or if its calibration is incorrect. If you have tried reducing the temperature on your thermostat and your heating, ventilation, and air conditioning system will not switch on, it is time to call an expert of ductless AC repair in Bluffdale, UT. Most likely, the technician will need to recalibrate or replace the thermostat.
Low refrigerant levels may be the reason for an air conditioner's poor performance when performing diagnostics. If the amount of refrigerant in a system is low, it was undercharged when you installed it, or there is a leak. A lack of refrigerant may be to blame if your building is not efficiently cooled or if the air within is slightly sticky.
Maintenance of the HVAC system
To guarantee that every component of the heating and cooling system is in working order, you or your HVAC contractor in Bluffdale, UT, should run through a maintenance checklist for HVAC systems.
A few tasks must be overlooked when cleaning an HVAC system. Clear the outdoor unit of debris, including leaves and dirt, will be essential. It will be necessary to clean various HVAC system components, such as the evaporator coils, drain lines, and drain pans.
The HVAC professional will examine various components during inspections, including capacitors, condenser coils, contactors, ducting, electrical wiring connections, fan blades, and heat exchangers.
When performing maintenance on HVAC systems, you must lubricate all moving parts. It is possible for friction and grinding to occur in an HVAC system if the parts are not adequately lubricated, resulting in severe system damage and requiring ductless AC repair in Bluffdale, UT.
During maintenance, there are a variety of replaceable components that you can swap out. The batteries in the carbon monoxide detector should be replaced annually, while you should replace the air filter monthly.
Why Choose Us For Commercial HVAC Services?
Finding the right HVAC contractor can be challenging, but in Bluffdale, UT, and surrounding areas, you are at the right place with First Choice Heating & Air. We have an excellent service track record. Please check out our reviews page to see what other people say about the quality of service. Call us at (801) 878-9465 to schedule service over the phone, or you can directly message us on Facebook, Twitter, and Instagram.
Periodic HVAC maintenance includes duties such as replacing belts and filters, lubricating bearings, and modifying equipment that has gotten worn from regular use.
If you're looking for commercial HVAC services in Bluffdale, UT, contact First Choice. We would be delighted to help you with the best HVAC services.
Contact Us Today For Commercial HVAC Services In Bluffdale, Salt Lake City, West Jordan, UT and Surrounding Areas